10 Birthday Gifts Ideas for Sister
This post send by Jacqueline
There are many people out there who are blessed with wonderful sisters and cherish their bond. Sisters are there for the whole family no matter if they get married or live miles away, you can always rely on them. Now if the birthday of your sister is coming up, you need to make her feel special and blessed. Here I will discuss ten different ideas through which you can present her something special on her special day.
Image courtesy of http://img4-1.realsimple.timeinc.net
1. Take Her Out for Lunch – Yes, you can do this by telling her in advance that you need to spend some time together. You can go out together for lunch and cherish all the times you have spent together.
2. Gift Her Nice Book to Read – Of course most of the girls love reading books and want to spend their time in a positive manner. You must know about her favorite authors and then gift her special book for which she has been looking.
Image courtesy of http://4.bp.blogspot.com
3. Present Her with Childhood Pictures – You must have some photographs of your childhood with your dear sister. I am going to say that you need to find the best pictures and present to her in a nice manner. It will certainly brighten her day and bring good memories to her.
4. Try an Adventure – Plan a camping trip or you can even surprise her nut make sure that she is going to be free. You can go for camping for a few days and have lots of fun together.
Image courtesy of http://www.sweetrexies.com
5. Go for Picnic Lunch – Yes, pack your picnic baskets with all the essentials and spend some quality time together. You will feel relaxed and can spend time relaxing and chatting.
6. Bring the Memories Back – You need to revive all those times, which you have spent together. Visit any of those places, where you used to go as a child and do whatever pleases you. You can slide, jump, run and lose your inner child.
7. Shop Together – Plan a day out especially on her big day and roam the best shops. You can conduct a survey and choose the best shops and later guide your sister about the stuff, you guys need to buy.
8. Prepare a Family Calendar – It is a unique idea and all you need to do is get her ready for some personal shoot. You can select the best pictures later and get a personalized calendar.
9. Treat Your Sister – Now you have the right chance to pamper your sister on her birthday. You can select any of the best spas and book her the best treatments. She will love you for doing that you can trust me.
10. Cook and Bake for Her – You must have an idea bout the food items, which your sister loves. If you keep a strict check on the calories then you need to be careful with all the baking cooking. But you can surprise her by filling her fridge with the best recipes.
Image courtesy of http://www.stepbystep.com
Now you know what to do for her on her big day. Hope you gone through all of the gifting ideas and found them unique. If you have anything to share with me I am ready to listen, keep the ideas coming.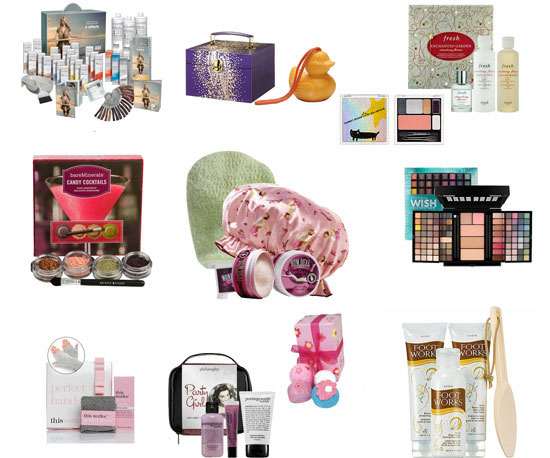 Image courtesy of http://2.bp.blogspot.com

About the Author

Jacqueline is the author and a skilled blogger who also working at Flowersnext.com, which is an international portal meant for send flowers to your loved ones. You can select from a wide range of different flowers for your loved ones.

Tags: